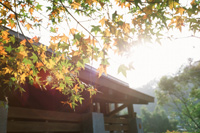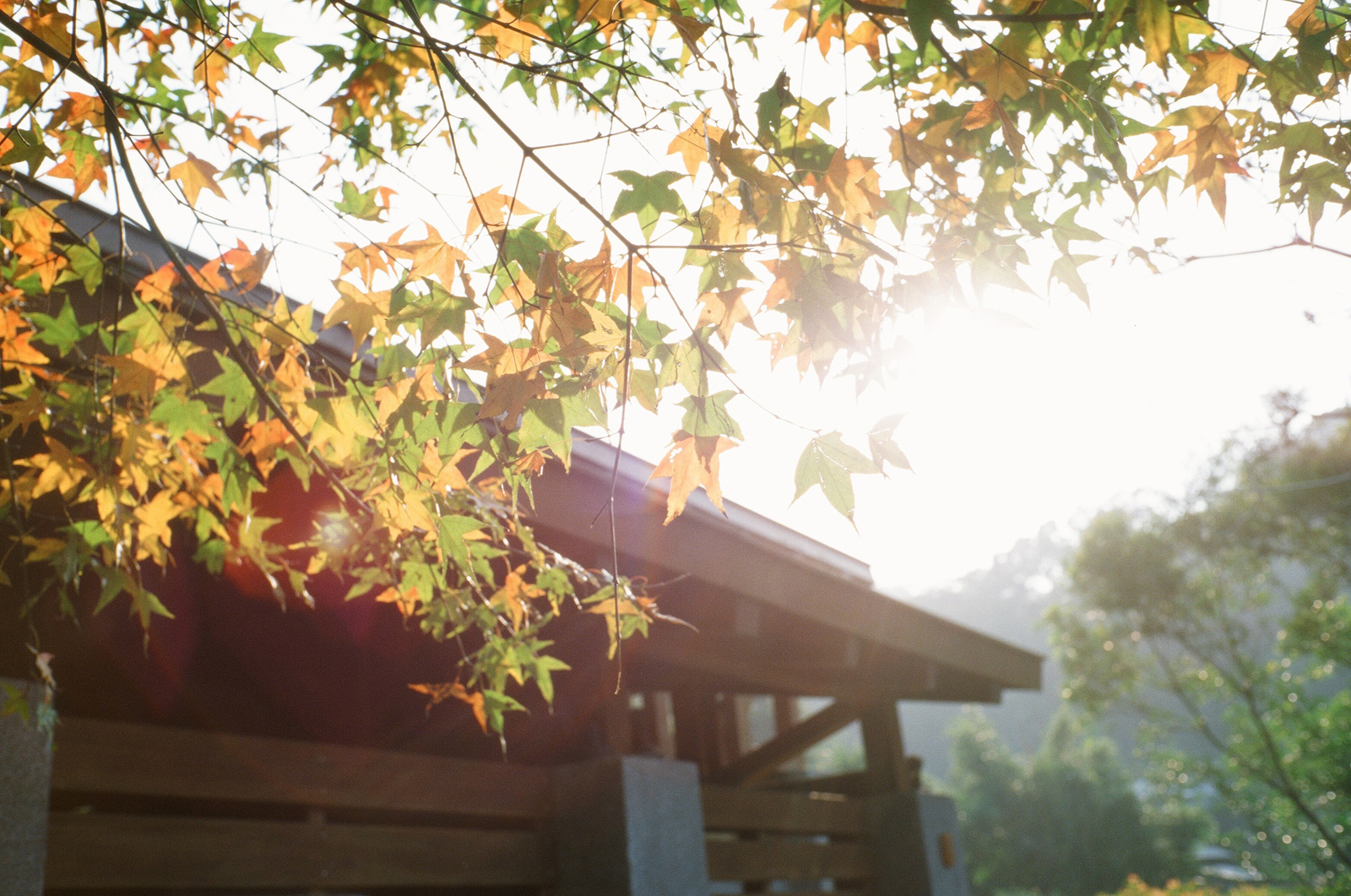 Environmental
Great Properties
Highly Flexible
Lightweight
Strong
Ideal component for MMC and Modular construction
Timber's lightweight properties make it ideal for building in dense urban areas:
Adding additional height to existing buildings without stressing existing foundations
Easily transportable across hard to access sites
Potentially more storeys can be added on existing buildings
Design load is two-thirds of a concrete building equivalent
The benefits of prefabrication in mass timber are many. These include greater accuracy of machined components, (i.e. compared to pre-cast concrete panels, no requirement for extra structural stability than traditional timber frame systems from products with crossed-grain lamination). Further, the use of timber offers easier factory handling, transportation and on-site erection due to its light weight, and wood machining processes that are ideally suited to BIM and CNC (with potential technology transfer to industry from timber-based robotics research centres). It also supports easier jointing and fixing, both for the sub-assembly itself for services, fitout and finishes applied to the sub-assembly.
Source – Rethinking Timber Buildings, Arup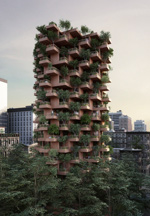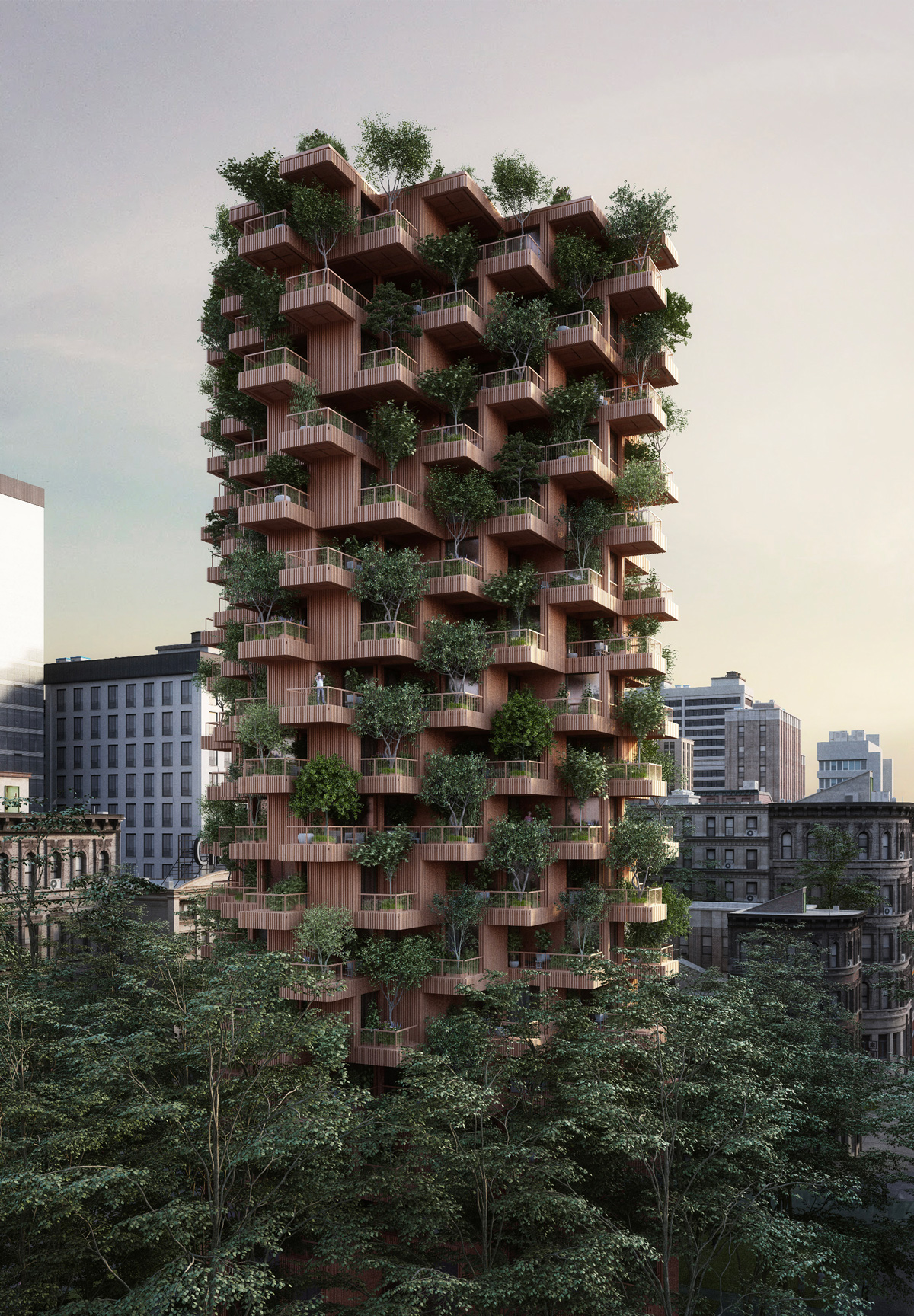 Toronto, Canada - Penda architects and timber consultants have designed a modular 18-storey mass timber building for central Toronto. Their conceptual design embeds construction efficiency, sustainability and natural beauty, with prefabricated CLT units stacked on top of one another and a timber-clad façade that incorporates trees and plants. The Tower would provide 4,500m2 of residential space.
Source – Rethinking Timber Buildings, Arup