Arnold Laver Support Fegg Hayes Community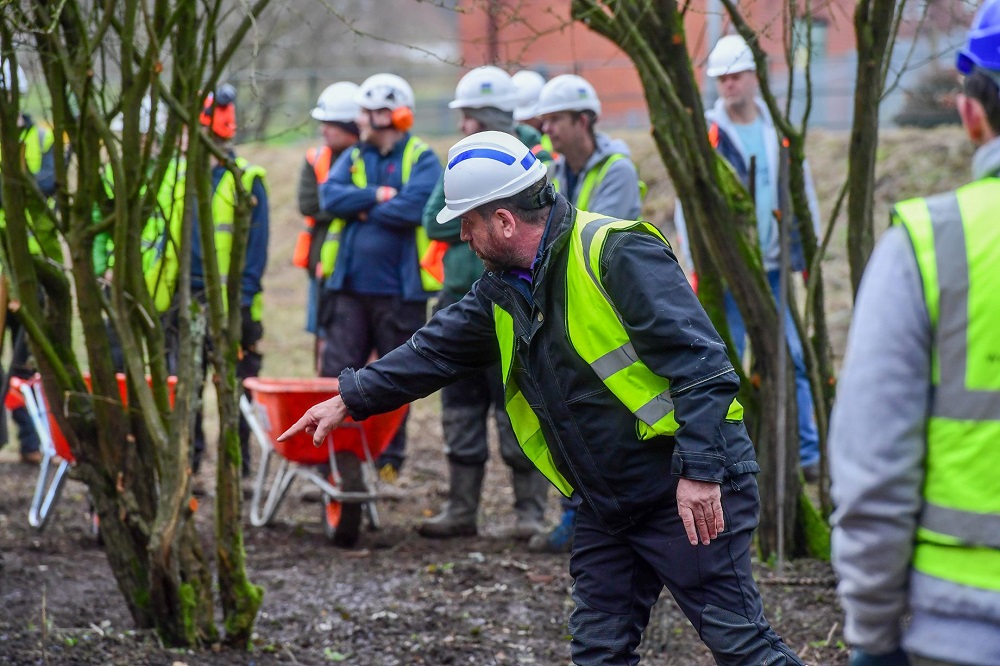 Arnold Laver and Hymor Timber, part of the National Timber Group, were chosen by BBC's DIY SOS to support the community of Fegg Hayes in Stoke-on-Trent, along with the Sylvester Community Trust, a much deserving cause.
Like many UK cities, Fegg Hayes' community faces daily issues including deprivation, holiday hunger, mental health difficulties and exclusion. Fegg Hayes' community have been heavily reliant on the generosity of the local community, tradespeople and suppliers alike. We have been fortunate enough to be able to help a community close to our hearts and on the doorstep of our Hymor Timber branch in Stoke-on-Trent.
We were also able to provide architraves and linings to make those final touches to the interior build, all machined to specification at our Hymor Timber site which specialises in machined hardwood timbers to bespoke customer requirements.
The landscape around the community centre was a key development area and a place for the residents to be at one with nature, a place of relaxation and tranquillity. Our green treated sleepers from our Arnold Laver Cannock branch proved to be a great choice for creating planters which were a beautiful centre piece in the gardens.
Gavin Heath, General Manager at our Hymor Timber, Stoke-on-Trent Branch commented; "The build is only a couple of miles from us here and Hymor on my route into work every day. To see a scruffy patch of rough ground transformed into a fantastic indoor and outdoor space designed to assist the local community with engagement, mental health, education, food growing, and recreation is fantastic. The area of Fegg Hayes has gone through tough times over the past few years and to know that Hymor Timber has played a small part in giving local people a place to call their own makes both myself and the team at Hymor burst with pride."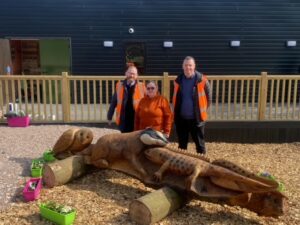 Phil Lloyd, Branch Manager at our Arnold Laver Cannock branch added; "It's fantastic working for a company that understand the importance of supporting the local communities that we work in whenever we have the opportunity to do so, knowing we have contributed to making a difference with our donation small or large we have played our part in making a difference "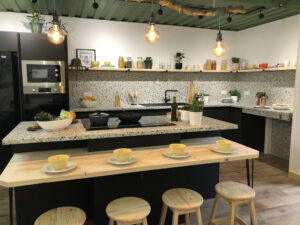 It has been great to be involved in a project converting a dead space of land into a multi-functional area, which offers a sense of relief to its local residents. A project designed to productively use green space that maintains its own viability, encourages community engagement, activities design to boost residents' health (particularly mental health), education, food growth and play / recreational spaces for residents, which will be used for years to come.
Keep an eye out on BBC One for the next series of DIY SOS.