Arnold Laver Supports Tingdene Homes Through Stock Shortages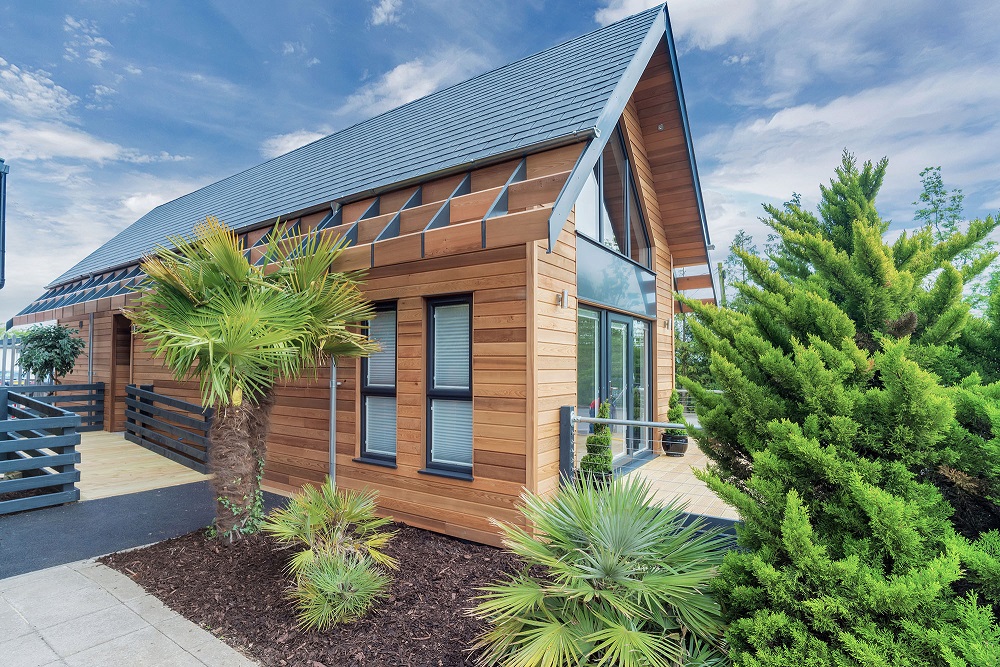 When an industry shortage of plywood threatened to compromise Tingdene Homes' ability to deliver their customers' dream homes with the efficiency and reliability they're committed to, the team at Arnold Laver Oldbury were brought onboard to coordinate a timely solution which not only put paid to Tingdene's stock concerns but allowed them to invest in a long-term solution which has already saved the company an average cost saving of £200,000 per year.
Tingdene Homes Limited lead the market in the manufacture and construction of luxury off-site park homes. In Tingdene's purpose-built factory, customers' homes are built to their exact specification under controlled conditions. Customers are invited to collaborate on their home's design, right down to the fixtures and fittings, before being welcomed on-site to witness their home's construction. 
An industry-wide shortage of plywood (used in the packing and lining of park home walls) had the potential to delay Tingdene's delivery of homes and an alternative solution was required urgently. Tingdene commissioned the support of Terry Palmer, Regional Director & Category Manager for Decoratives & Sheet Materials for the Arnold Laver Group. Working closely with the Arnold Laver supply chain network, a solution was proposed that not only enabled Tingdene to fulfil existing orders to schedule but will also provide a more durable better-quality alternative material for future works.
Luke Wilkins, Operations Director at Tingdene said: "We have a great partnership with the Team at Arnold Laver. Terry is a key part of the Tingdene family and has been a great sounding board for our design team and will find solutions to almost any timber related problem we have."
Luke added: "Lavers understand our business model and our business needs, which is hard to find when partnering with a timber specialist. An example of their dedication to supporting our business needs is their suggestion to us to invest in a CNC machine to groove our boards used for wall and ceilings, the investment alone has resulted in an average cost saving of £200,000 per year to the business. We previously had the boards fabricated externally via Lavers, but the CNC machine has been a fantastic investment leading to even greater cost savings."
For more information on Arnold Laver's range of panel products, please visit www.laver.co.uk or visit your local branch.