National Timber Group goes live with best-in-class eCommerce solution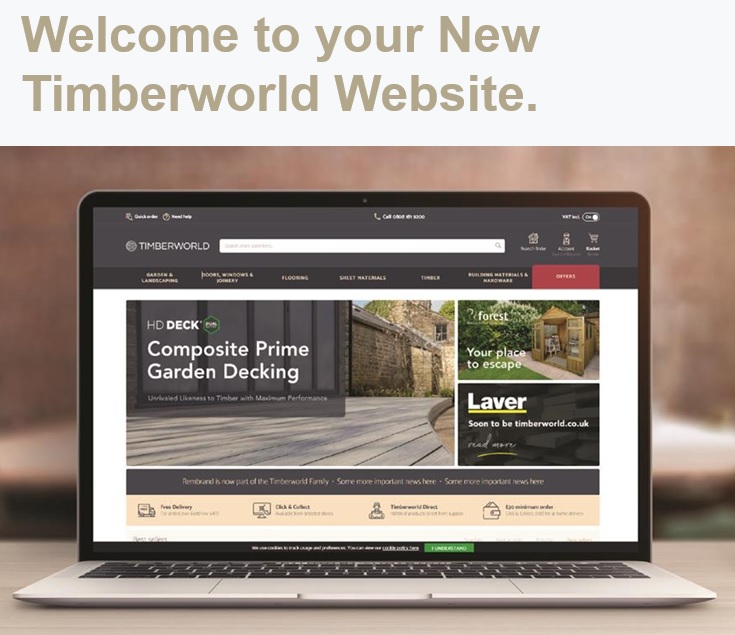 The UK's largest independent timber group, The National Timber Group, has gone live with an award-winning eCommerce solution within 16 weeks after signing a contract.
The launch follows a year when merchants have rushed to improve their eCommerce capability and customer experience to maximise sales as the country emerges from lockdown.
The site, which trades under the new unified brand, Timberworld, went live with the eCommonSense platform on Thursday (April 15).
The work of the teams from both the National Timber Group and eCommonSense made a 'Herculean' push to get the eCommerce site ready in time for the huge increase in eCommerce demand that is predicted over the coming months.
The National Timber Group will be the single biggest client for eCommonSense. The timber distribution and processing group was formed after the acquisitions of market-leading brands Thornbridge, North Yorkshire Timber, Rembrand and Arnold Laver.
The group has a combined turnover approaching £300 million with more than 1,300 employees and 55 processing and distribution sites from the North of Scotland to London and the South-West. With a diverse customer base that includes joiners, housebuilders and contractors, the group is a favoured supplier of large-scale infrastructure projects.
The pandemic lockdown saw a massive surge in online trading for those merchants with an eCommerce capability. A lot of the sales were out of regular opening hours, and there was a significant increase in the number of retail consumers using merchants for the first time.
Rob Barclay, CEO of the National Timber Group, said: "We signed with a strategic partner who had the right technical skills and a knowledge of our sector. After looking at all our options, we found eCommonSense ticked all the boxes and have a track record of delivery that is second to none.
"The other key factor was to find someone who could deploy the solution at scale and pace. I am pleased to say that, thanks to a Herculean effort from both our teams, that we have been able to go live in a time that exceeded our expectations."
eCommonSense CEO, Andy Scothern, said: "We were delighted to be able to deliver a project of such magnitude in such a short space of time.
"We have seen a huge surge in demand for our solutions as the pandemic has accelerated the trend to trade online. We expect this to continue through 2021 and we are gearing up our implementation teams to make sure that we can keep up with demand."