National Timber Systems Doubles Joist Capacity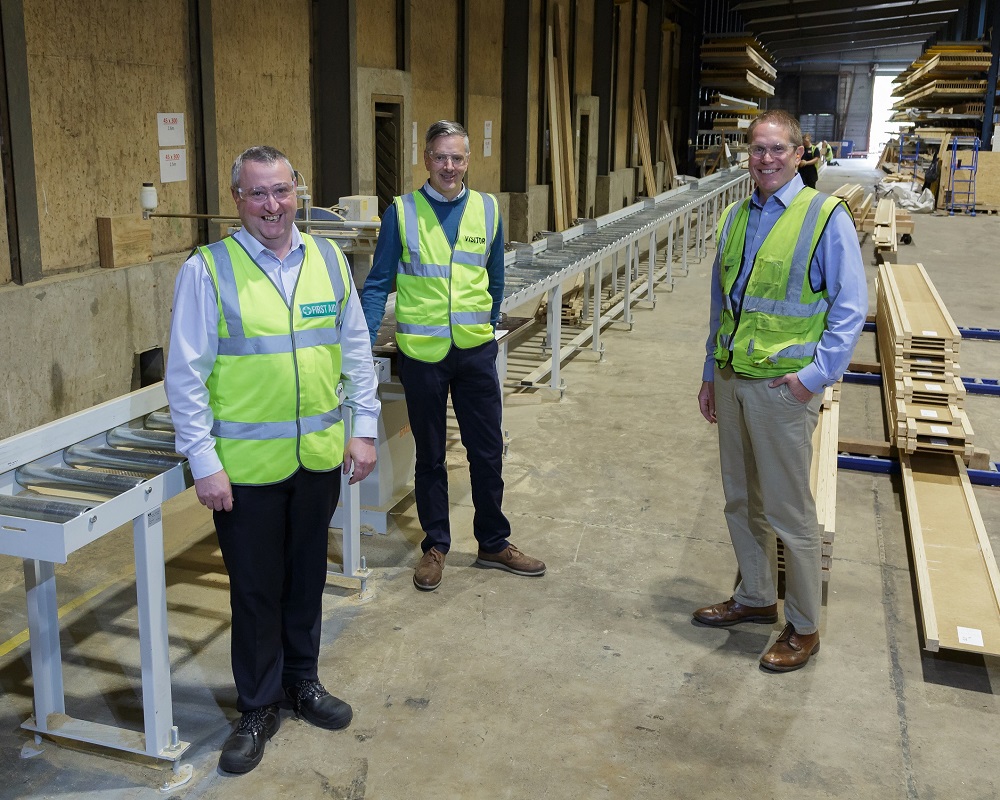 National Timber Systems has invested in a new manufacturing system for its engineered joists, which will double its overall capacity.  
The production line, located at its Catterick site, has been dubbed the 'Joist Super Centre' after increasing the facility's output from 250,000 metres per year to more than a million. This means National Timber Systems is capable of producing two million metres of engineered joists each year.
The system allows operatives to transfer engineered joists from its storage rack to the production line, without the need for a forklift. This significantly reduces handling time and has had an enormous impact on efficiency.  
As a result of its increased capacity, the Catterick site will now also fulfil the joist needs of its Hebburn and Sheffield manufacturing facilities. 
National Timber Systems combines the design, manufacturing, and logistic capabilities of Arnold Laver and NYTimber – both part of National Timber Group. The collaboration has created a high-quality national offering for house builders and developers.  
Its product range includes an innovative NYTROOF rapid fit roof panelised system, gable and party spandrels, trussed rafters, engineered joists, as well as floor and roof cassettes. 
Nick Kershaw, Managing Director at National Timber Systems, said: "National Timber Systems serves some of the country's largest house builders and it's been essential that we quickly scale up our capacity and improve efficiency to ensure we can fulfil the increased volume of orders. This investment furthers our ability to do this, and also gives us additional flexibility and room to continue with our growth plans." 
Richard Jarvis, Operations Director at National Timber Systems led the project. He said: "The new set-up includes additional saws and racking, which has transformed the way we process our engineered joists. We simply had to make changes to meet demand."