NTG Sponsors British Woodworking Federation Woodworking Project OTY Award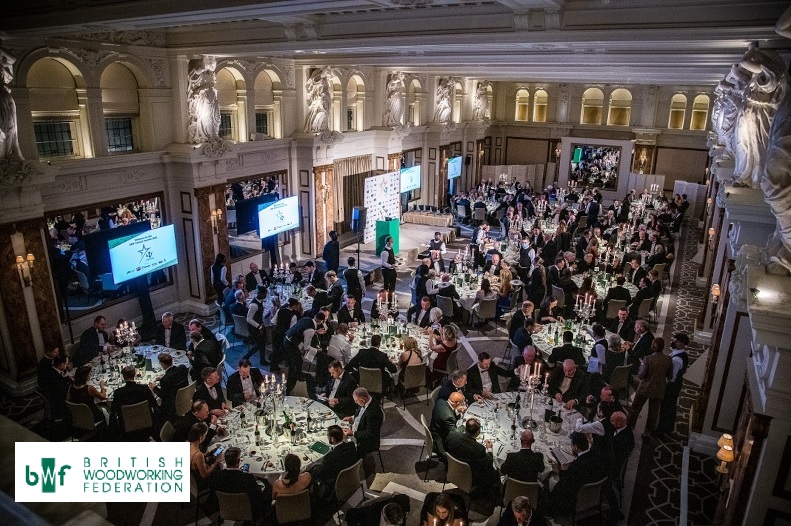 The finalists have now been announced in this year's BWF Awards. The seven award categories showcase the sector's best projects, products, processes, and people.
The Woodworking Project of the Year category recognises innovation and the very best in design, application and ability in joinery manufacture. The judges are looking for entries that demonstrate craftsmanship and a technical approach to challenging projects.
Richard Lacey, group commercial director of National Timber Group said: "We are proud to be sponsoring the BWF Woodworking Project of the Year award, many congratulations to the finalists.
"We know the standard of entries is very high, as always, and we're keen to find out which project the judges will select to be recognised as the best of the best."
The finalists for the project of the year are:
B A Joinery – for their high quality bespoke joinery on The Spine project at The Royal College of Physicians in Liverpool
Precision Made Joinery Ltd – for their multifaceted renovation of a heritage property in Suffolk
Wandsworth Sash Windows – for the design, manufacture and installation of sympathetic box sash windows on a listed property in East London.
Helen Hewitt, chief executive of the BWF said: "The BWF Awards give us the opportunity to celebrate the remarkable achievements and innovation over the past year, as well as recognise the bright stars and talent in the sector.
"We're looking forward to coming together to acknowledge the individuals and companies that push the boundaries of woodworking and joinery."
The awards dinner will be held on 25 November at the Kimpton Fitzroy London Hotel.