Orchard Timber Products Joins National Timber Group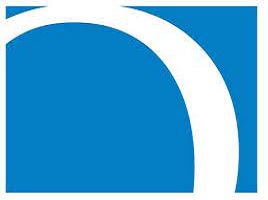 Orchard Timber Products Limited (Orchard Timber) has joined National Timber Group (NTG). NTG is a leading, independent, added-value timber processing and distribution group.
Orchard Timber, established in 2004, is a specialist distributor of timber, sheet materials, kitchens, doors, wood flooring, and decking, supplying a range of local housebuilders, contractors, and RMI-focused joiners. Orchard Timber is the national distribution partner for Kährs Flooring and Kährs' largest stockist in the UK, carrying over 20,000m2 of wood flooring at any given time. Headquartered in Forfar, Scotland, the company has a second depot in Livingston and a sales office in Aberdeen. Orchard Timber employs 90 people and, in 2021, achieved £27m in revenue.
With shared customer service values, this acquisition fulfils two strategic objectives for NTG. Geographically, it complements NTG's footprint by extending its presence into West Lothian and up the North East coast of Scotland, filling gaps in the Group's branch network. Secondly, Orchard Timber's strengths in wood flooring provide NTG with a highly complementary extension to its existing product range. Orchard Timber and its customers will benefit from access to the processing and bespoke moulding capabilities of NTG following the deal.
Orchard Timber joins NTG's Scottish division and will continue to trade under its successful trading name and brand. Scott McKinlay, Kevin Golder, and Stuart Fraser, Orchard Timber's owners, will remain in the business, working with Nick Ratcliffe, Managing Director of NTG's Scottish division, to ensure its smooth integration into the Group and to realise the opportunities that this transaction offers for future growth.
Rob Barclay, Chief Executive of National Timber Group said, "We are delighted to welcome Orchard to the Group. We both share a strong commitment to our customers and a passion for timber products, which makes this an obvious and complementary partnership. Together, we will increase our offering in the timber flooring category and improve our footprint in Scotland, enhancing our customers' experience."
Scott McKinlay, Managing Director of Orchard Timber said, "For some time my fellow shareholders, Stuart Fraser, Kevin Golder, and I have been considering how best to develop Orchard Timber Products further.  When the opportunity came about to partner with National Timber Group, we were delighted to find we share the same passion and determination to drive the business forward.  After this, the decision to join the Group was an easy one. I look forward with real enthusiasm to this new chapter in Orchard's history."